Philippe Girard-Foley, Founder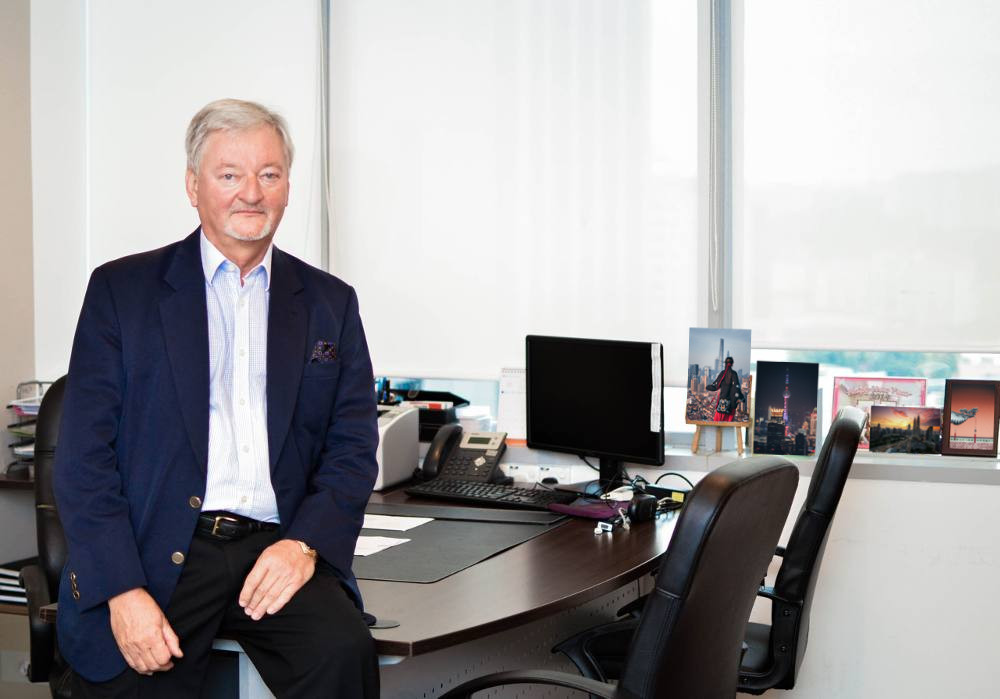 After a solid formal education in law (both business and public) at the Sorbonne, and the degree of the prestigious Institut d'Etudes Politiques de Paris (nicknamed « Sciences Po ») Philippe joined the legal department of Procter & Gamble then of Ford Motor in France. Later on, he graduated with the highest grades in such hard subjects as « corporations » from the Ivy League PennCareyLaw, University of Pennsylvania. As a result, Penn created a honors system for LL.M.'s which was non existent before. He was immediately hired by IBM and was one of the only two lawyers in continental Europe selected to continue their career in the US.
Philippe Girard-Foley - Counsel and Arbitrator
After more legal corporate experience in London as international legal director for Remy Cointreau, whilst living and working in Hong Kong, Philippe went on to set up his own law practice focusing on Asia, which was immediately successful and attracted clients of all horizons and sizes.
In 1997, Philippe moved his regional headquarters to the Federal Territory of Labuan in Malaysia, the once only  awarded approval by the Malaysian Bar Council as an independent legal practice in Malaysia.
Since that date, he has been running a highly effective dispute resolution practice in the common law jurisdictions of Asia (Malaysia, Singapore, Hong Kong, India, Australia, New Zealand) therefore drawing from his education and experience in civil law and in common law. He assists clients in negotiation, arbitration, mediation and (in association with local law firms) as instructing solicitor throughout Asia.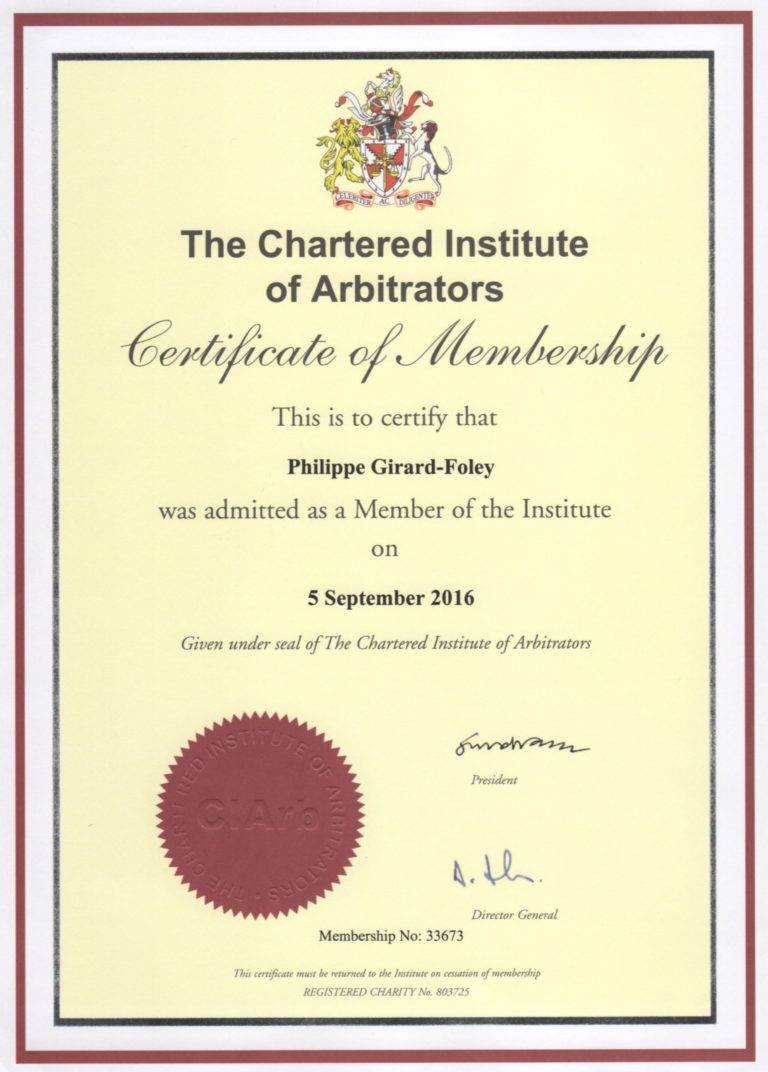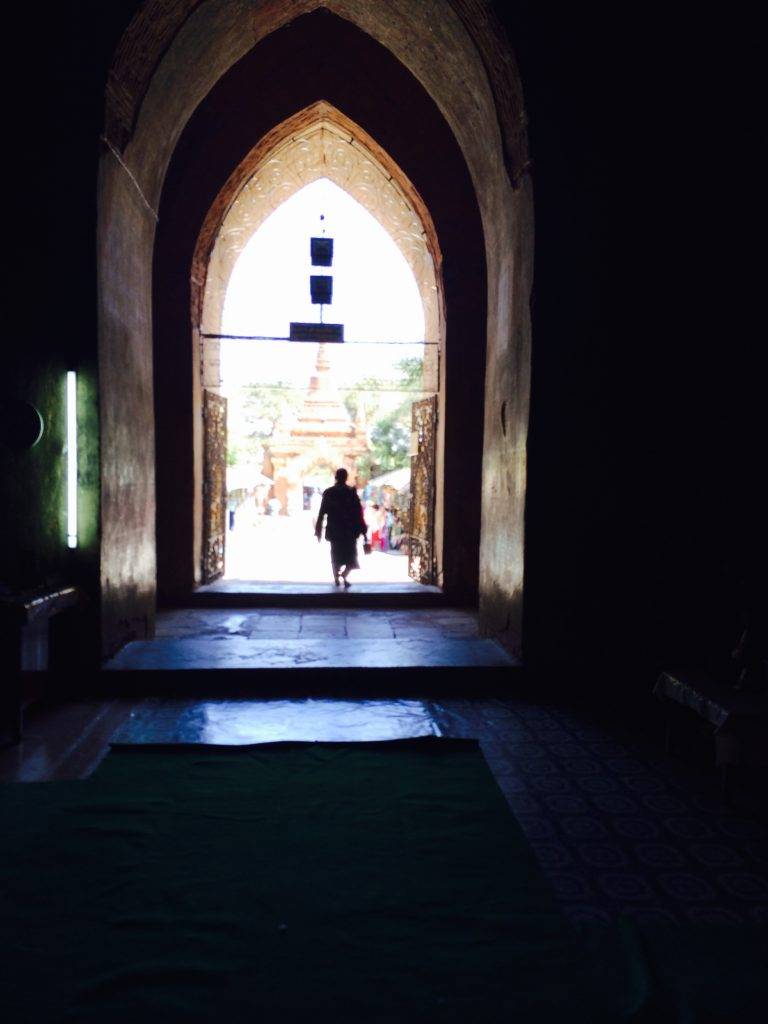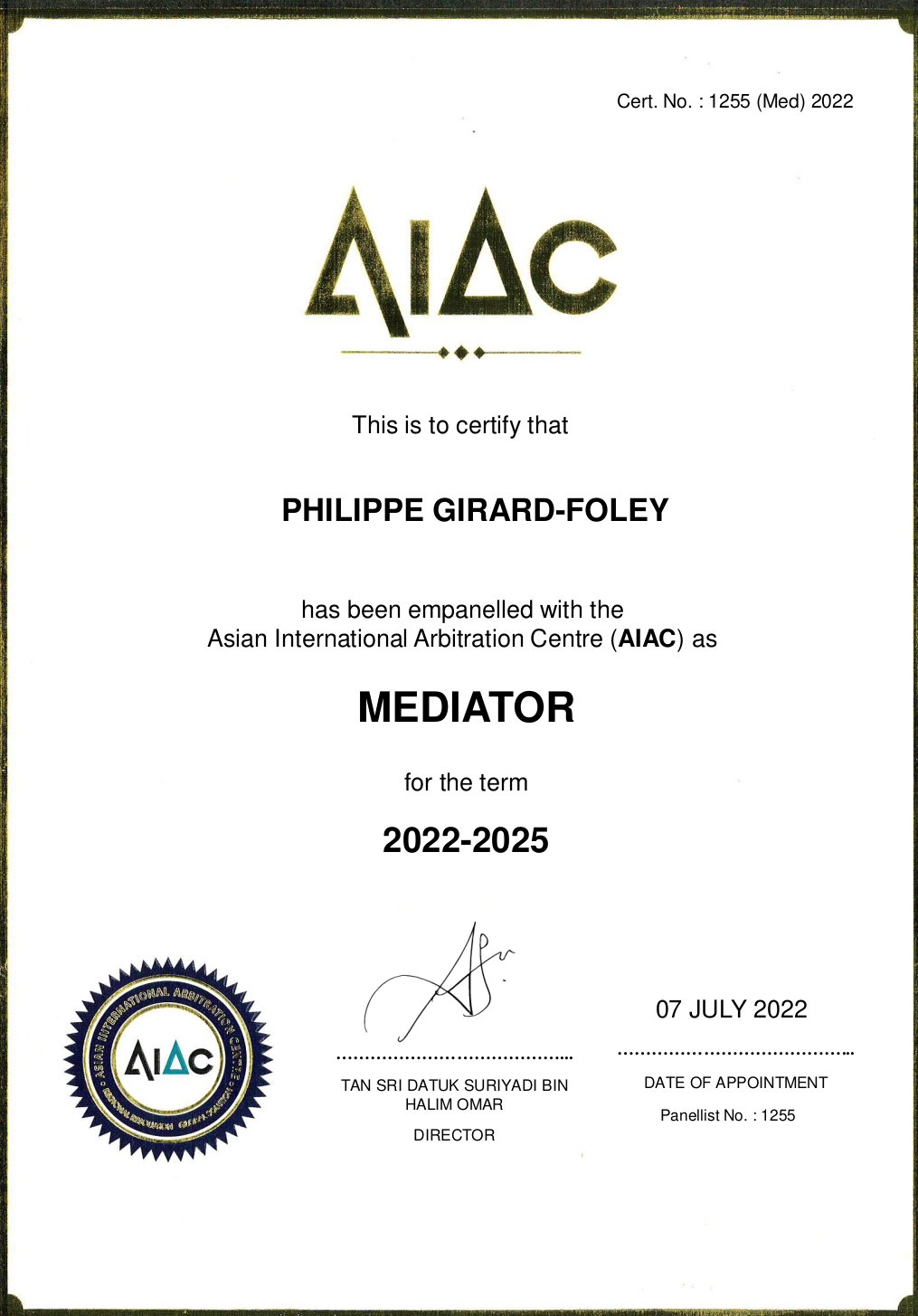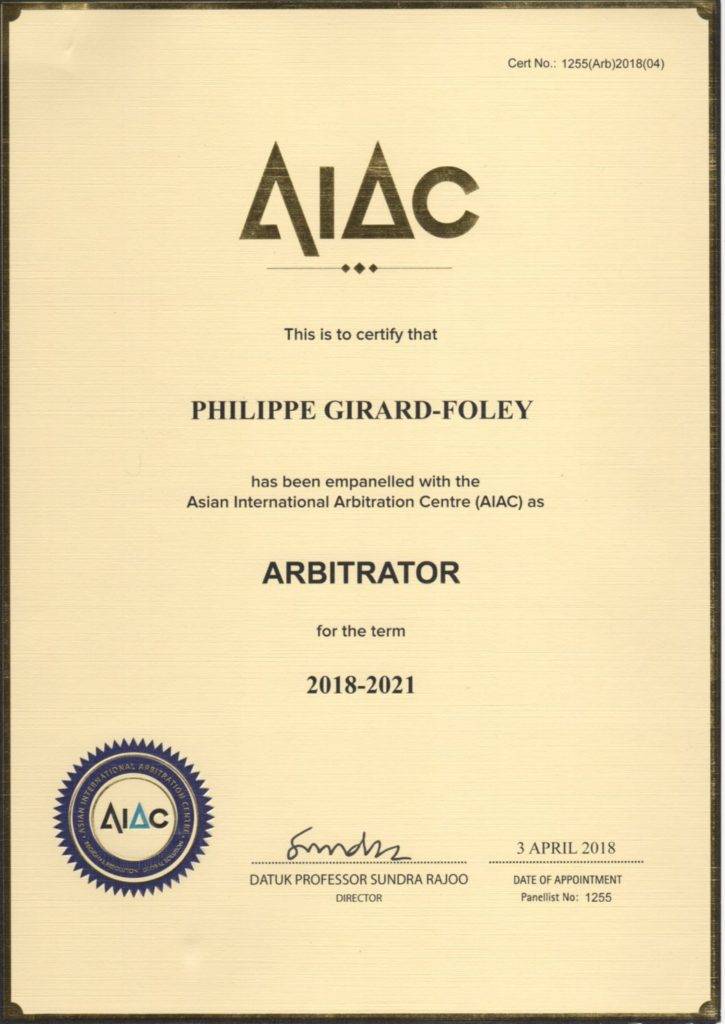 Singapore International Commercial Court
Philippe GIRARD-FOLEY, having duly made application for registration under section 36P of the Legal Profession Act, has been granted by the Supreme Court Singapore full registration as a Registered Foreign Lawyer with the Singapore International Commercial Court (SICC).
As a foreign lawyer who is granted full registration, Philippe may do all or any of the following:
• appear and plead in any relevant proceedings;
• appear and plead in the Court of Appeal in any relevant appeal;
• represent any party to any relevant proceedings or relevant appeal in any matter concerning those proceedings or that appeal (as the case may be);
• give advice, prepare documents and provide any other assistance in relation to or arising out of any relevant proceedings or relevant appeal.
International Commercial Division of the Paris Trade Court
International Commercial Division of the Paris Court of Appeal
In his capacity as member of the Paris Bar, Philippe may also represent clients in the same manner as above with the Chambre Internationale du Tribunal de Commerce de Paris (International Commercial Division of the Paris Trade Court) and with the Chambre Internationale de la Cour d'Appel de Paris (International Commercial Division of the Court of Appeal of Paris).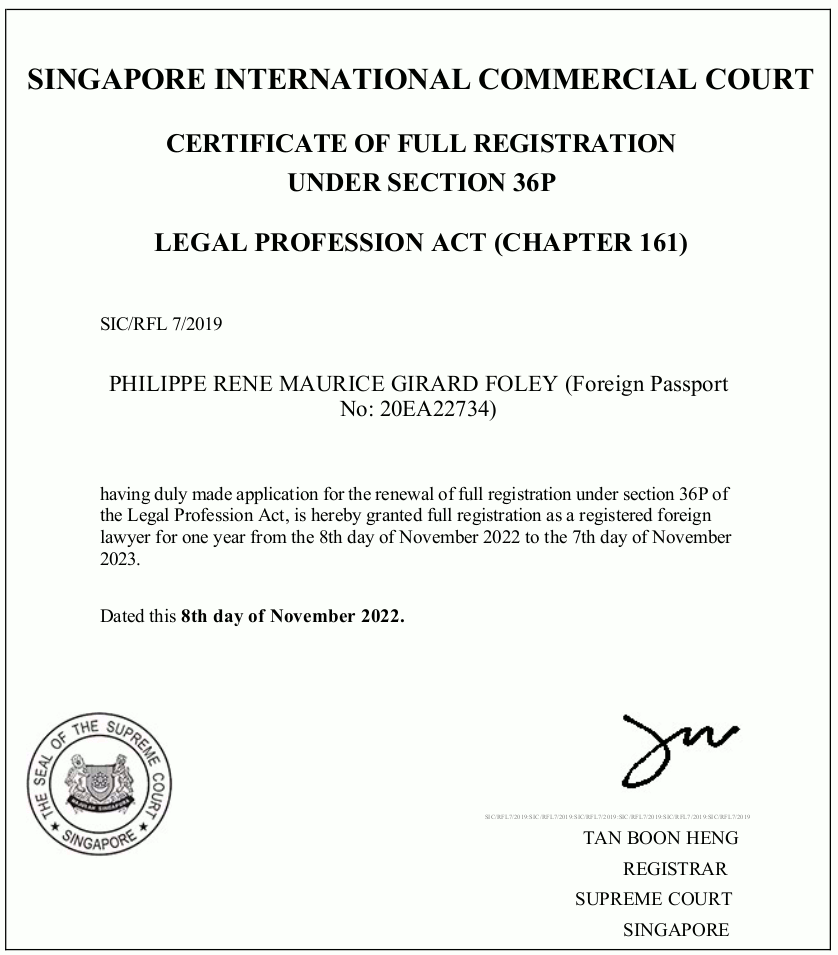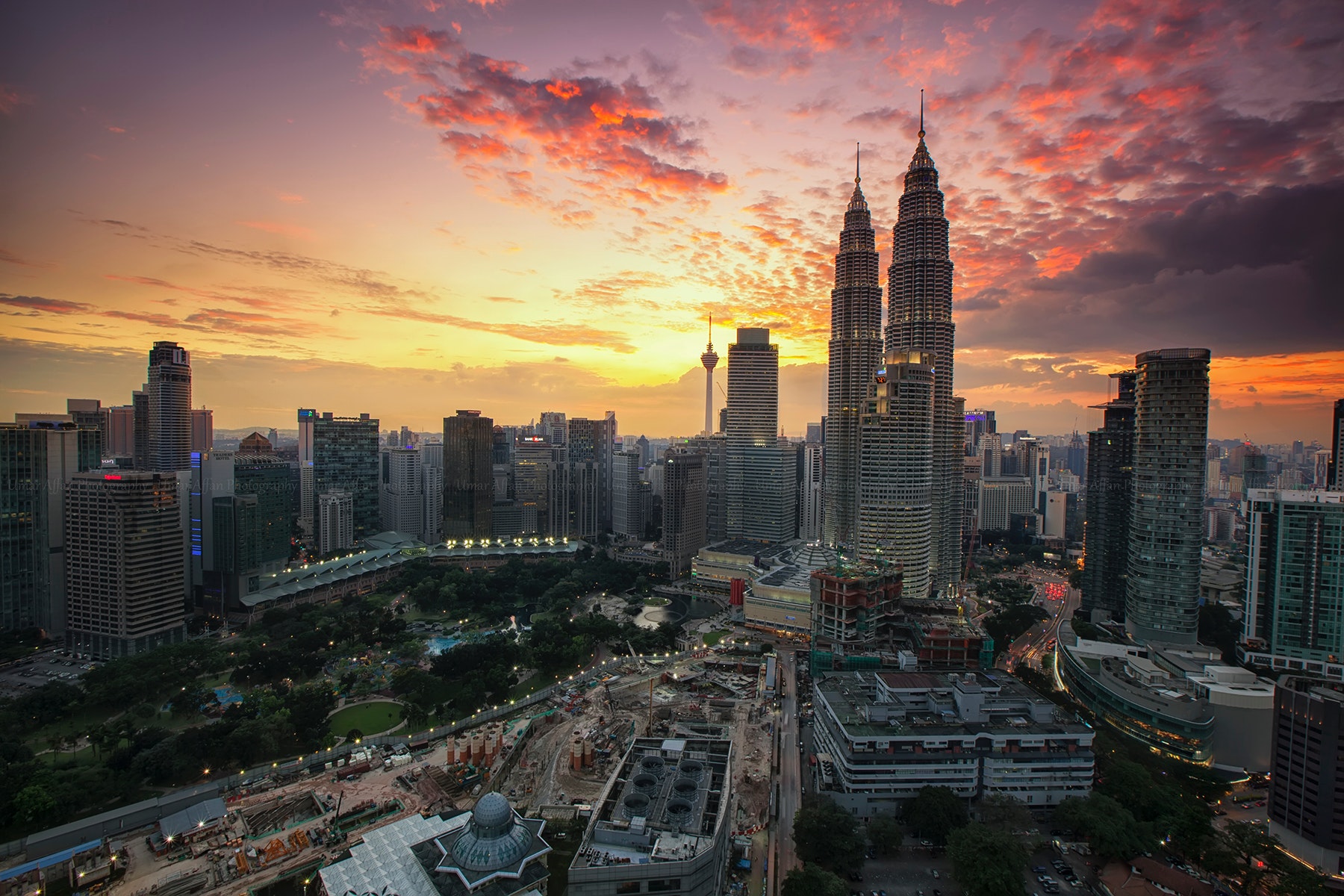 Hence, he can be chosen as arbitrator, ad hoc or institutional, for his dual legal system competency and his practical understanding of real life business situations connected to his in-house experience in the food and drinks, consumer goods, motor industry and information technology industries.
Furthermore, from Malaysia, the main arbitration institutions of south-east Asia are easily accessible and facilitate Philippe's role as counsel, negotiator and arbitrator.